O365 Users – Stop up to 15% more email threats with MailGuard 365.
MailGuard 365 is exclusive to the Microsoft Marketplace, click on the button below and we'll take you there.
Schedule a Demo Today or START YOUR 30-DAY EVALUATION TODAY  
MailGuard is a cloud-based email security solution built with the team at Microsoft specifically to protect Microsoft 365 users.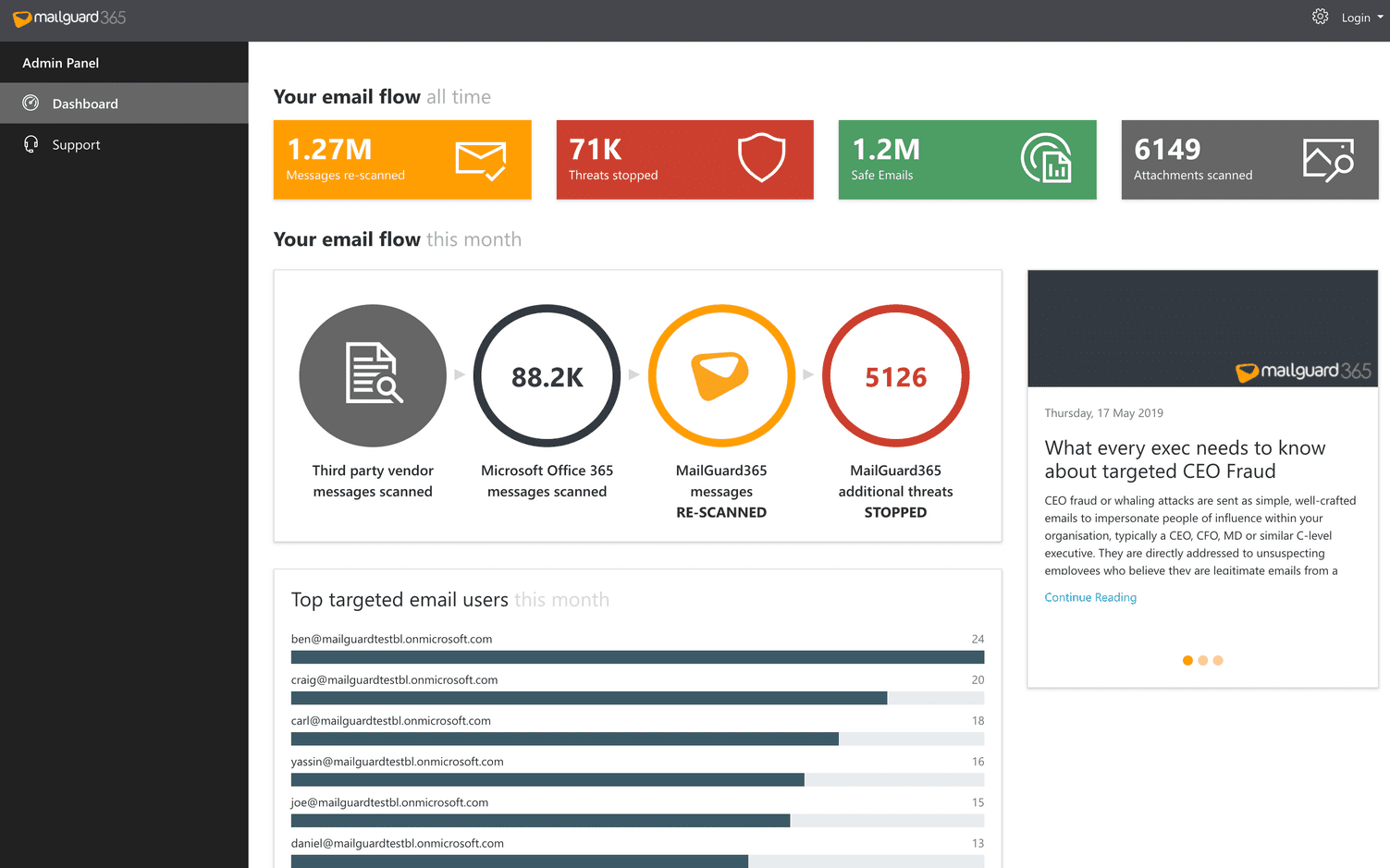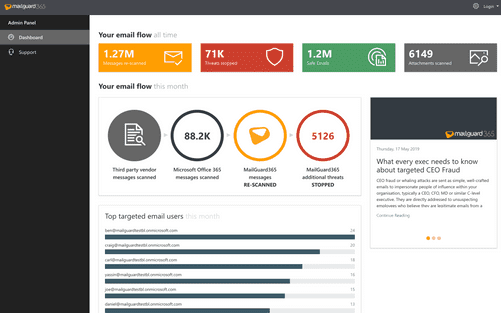 Phishing, Ransomware, BEC are things we never want to experience personally. Taking a brand-new evolutionary approach to email security, MailGuard 365 is the last email security check before 'that' email destroys your business.
What People are saying about MailGuard:
"Being on Office 365, setting up MailGuard 365 was a breeze, and I could do it all online from the Microsoft store with no fuss. The immediate protection gave me peace of mind. "I love the innovation in your product and the results you are finding. I look forward to continuing to support your growth and innovation."
Gavriella Schuster, Corporate Vice President, OCP – Microsoft
One of the best benefits of MailGuard 365 is that it provides the latest in Post-Delivery Protection. With MailGuard 365's Hybrid AI (Artificial Intelligence) engine, I can rest assured that it's always looking for new threats."

Founder – Aibl
"Customers want to purchase Microsoft products and solutions from our partners, like MailGuard, – together in one place, with one transaction, on a unified invoice. Selling through Microsoft's Commercial Marketplace enables MailGuard to sell through Microsoft's Cloud Solution Provider network, tapping into a pool of over 70,000 global resellers across 140 countries that receive incentives directly from Microsoft when they resell partner solutions." 
Keith Vidal, Category Leader, Security & Developer Platforms, Microsoft Azure Marketplace – Microsoft
Speaking about MailGuard 365 and the need for a defence-in-depth approach to email security, Satya Nadella said in a recent keynote that MailGuard 365 is "the type of innovation that we want to see."
Satya Nadella, CEO – Microsoft